About Me
I'm currently working as the Product Director for the New Verticals organization at Hurb.com , one of the biggest Online Travel Agencies in Brazil. Here, I'm leading diverse product teams through creating new services and products that will enable new customers and major revenue streams for Hurb.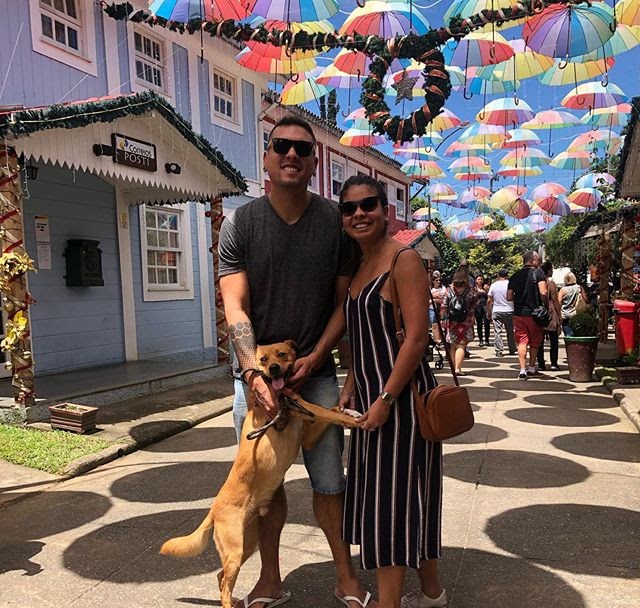 My Numbers
Here are some numbers summing up my impact in previous companies I've helped:
16+
years of experience
in tech.
30+
digital products
launched.
2B+
user sessions
in products I've helped build.
7M+
unique customers
acquired.
R$ 9B+
in
revenue
captured.
10X+
operational optimization
caused by internal products and automations.
Other Info
Here are more details about my personality, career, work, skills and accomplishments:
Leadership
Team mindsetTeam mindset
InspirationalInspirational
Goal settingGoal setting
Atention to detailsAtention to details
TeacherTeacher
Hands onHands on
Honest FeedbackHonest Feedback
AdaptivenessAdaptiveness
ListenerListener
CommunicationCommunication
Organizational designOrganizational design
Business
Data AnalysisData Analysis
Holistic VisionHolistic Vision
MarketingMarketing
SalesSales
Customer serviceCustomer service
Problem solvingProblem solving
PlanningPlanning
DelegationDelegation
Time managementTime management
NegotiationNegotiation
Product Management
ResearchResearch
ExperimentationExperimentation
Product visionProduct vision
Product strategyProduct strategy
PrioritizationPrioritization
Stakeholder managementStakeholder management
Product marketingProduct marketing
Project managementProject management
Customer advocacyCustomer advocacy
Product RoadmapProduct Roadmap
Software Development
Javascript (Web)Javascript (Web)
Node.js (Server)Node.js (Server)
PHP, Python, Go & othersPHP, Python, Go & others
HTML & CSSHTML & CSS
SEO & AccessibilitySEO & Accessibility
Relational databasesRelational databases
NoSQL databasesNoSQL databases
Queues & event streamsQueues & event streams
APIs & gatewaysAPIs & gateways
Docker & KubernetesDocker & Kubernetes
AWS, Google & AzureAWS, Google & Azure
Design patternsDesign patterns
Systems architectureSystems architecture
Functional programmingFunctional programming
Leadership
Team mindsetTeam mindset
InspirationalInspirational
Goal settingGoal setting
Atention to detailsAtention to details
TeacherTeacher
Hands onHands on
Honest FeedbackHonest Feedback
AdaptivenessAdaptiveness
ListenerListener
CommunicationCommunication
Organizational designOrganizational design
Business
Data AnalysisData Analysis
Holistic VisionHolistic Vision
MarketingMarketing
SalesSales
Customer serviceCustomer service
Problem solvingProblem solving
PlanningPlanning
DelegationDelegation
Time managementTime management
NegotiationNegotiation
Product Management
ResearchResearch
ExperimentationExperimentation
Product visionProduct vision
Product strategyProduct strategy
PrioritizationPrioritization
Stakeholder managementStakeholder management
Product marketingProduct marketing
Project managementProject management
Customer advocacyCustomer advocacy
Product RoadmapProduct Roadmap
Software Development
Javascript (Web)Javascript (Web)
Node.js (Server)Node.js (Server)
PHP, Python, Go & othersPHP, Python, Go & others
HTML & CSSHTML & CSS
SEO & AccessibilitySEO & Accessibility
Relational databasesRelational databases
NoSQL databasesNoSQL databases
Queues & event streamsQueues & event streams
APIs & gatewaysAPIs & gateways
Docker & KubernetesDocker & Kubernetes
AWS, Google & AzureAWS, Google & Azure
Design patternsDesign patterns
Systems architectureSystems architecture
Functional programmingFunctional programming